You might see some similarities between this week's featured crafter and last week's, despite the massive difference in what they actually make. Mel Smith Designs of last week, is a designer of bright, often floral inspired stationery, phone cases and homewares, and this week's crafter, Lucy of LuniqueUK, makes jewellery, cushion covers, and decoupaged jewellery boxes, but both of their creations are bright and uplifting. All of the crafters showcased in this feature are people whose items make me happy to browse through. I don't think a week goes by without me finding something of theirs I would love to own, and I'm a big fan of the colourful. We live in a flat with white walls at the moment and aren't allowed to paint and I have to keep putting up pictures and decorating with pretty, bright things, or I'd go mad.
Anyway, so Lucy runs LuniqueUK on Etsy, and she is passionate about conservation. 10% of her profits are donated to Born Free, a charity which aims to keep wildlife in the wild while protecting endangered species and preventing animal suffering, and which you can find out more about here, and I really admire that she's done this. I've been thinking about donating a percentage of profits from my new line to CLIC Sargent, and reading stories from other crafters who do this makes me think it would be a great idea.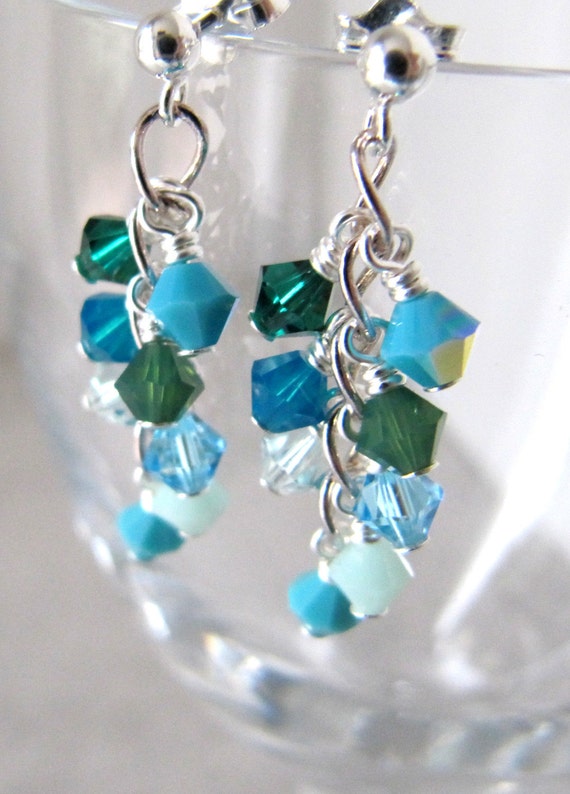 Lucy has been crafting since she was little, and has always been interested in paper crafts, model making, and sewing, and has recently got into jewellery making. Like me, she's the kind of person who can't just sit and watch TV without having something to do with her hands! She created her own unique product; stamp lamps, glass jars covered with stamps which hold a tealight and which are bet are absolutely beautiful when the light shines through the various coloured stamps.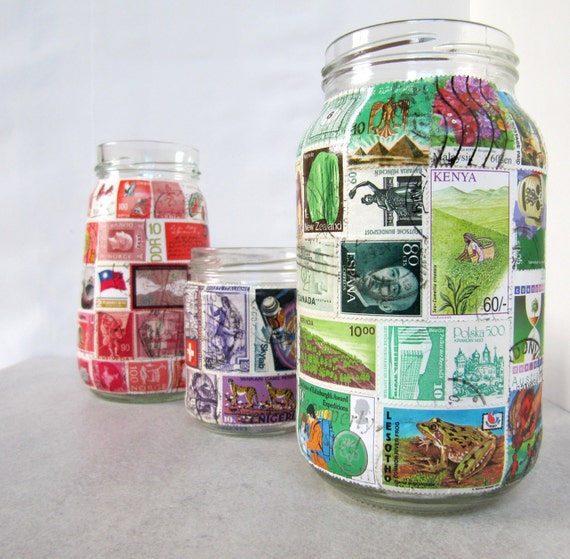 One of my favourite things about browsing Lucy's shop is that her range of products is so eclectic. As well as jewellery and stamp lamps, she also has a wide range of one-off cushion covers, and various decoupaged jewellery boxes, all of which are beautifully bright and cheerful and reflect her inspirations of nature and the elements.