This week for UK Crafter of the week we are continuing with the textile art theme. This weeks' crafter runs an Etsy shop and Facebook page and is brilliant at a craft that I have absolutely no idea about: needlefelting.
Madame Craig named her shop after herself. She is a teacher in a Waldorf school in Edinburgh, and as she is French this is what her pupils and their parents call her. Personally (and this may be because I'm stupid but I prefer to think it's just because I've previously had to have no in depth knowledge of educational systems) I had no idea what a Waldorf school was, so I did some research. Here's what I found, just in case any of you are as clueless as me. Basically it seems like it's quality over quantity, with the Waldorf/Steiner system based around three stages of child development and places a big influence on the role of imagination in learning. According to Wikipedia (which was all know is a reliable source of definitely factual information..)
The educational philosophy's overarching goal is to develop

free

,

morally responsible

, and integrated individuals equipped with a high degree of social competence. Teachers generally use

formative (qualitative)

rather than

summative (quantitative)

assessment methods, particularly in the pre-adolescent years. The schools have a high degree of autonomy to decide how best to construct their curricula and govern themselves
It sounds great!
Before the recession, Madame Craig was a designer in an architecture practice, and now works as an art & craft teacher where she also teaches technical drawing. She began the teacher training course at the Steiner school in Edinburgh after her children started there, and found herself naturally attracted to Waldorf crafts and colours, as you can see in her gorgeous Etsy shop, set up in 2010.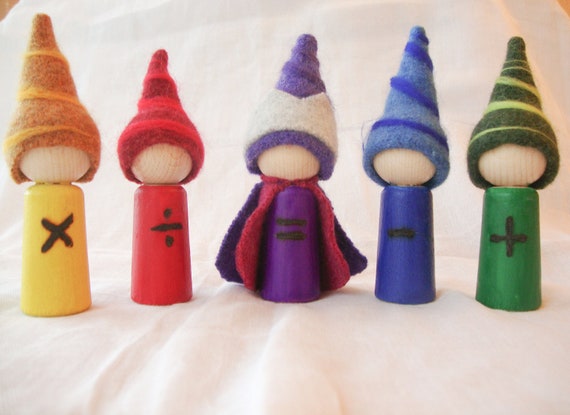 She works mostly with needle felting, but also sometimes nuno felt and creates mainly things for; educational toys, storybook figures, wildlife animals and whatever else she is inspired by at the time! You can find her on Etsy and Facebook.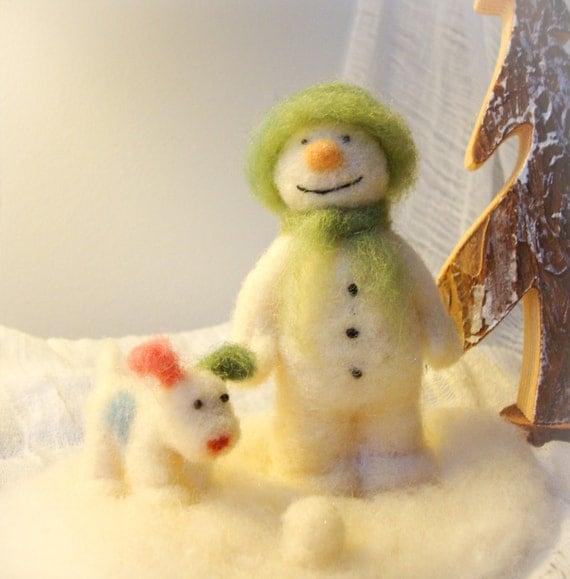 All pictures courtesy of Madame Craig.
To be featured as a UK Crafter of the Week, please contact caveofcraftedwonders(at)gmail(dot)com.